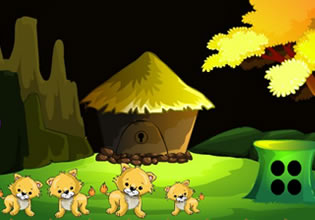 Bunny Escape 1
Erwin found a rabbit inside some cage as he traverses the forest near the old village there, and the thing was kind of one of the rare ones in this place, that means this rabbit is not suppose to be in that contraption. So even when he does want to mind his own business here, he cares for the wildlife in the place, so he'll free this one.
Escape players, it's currently night out and finding solutions to problems there is a little difficult. Want to help him then so he can safely free this rabbit and it can go back to its burrow? Try not to damage the cage, for that one might be from someone he knows.
Bunny Escape 1 is a new point-and-click animal escape game developed by Games 2 Live.
Other games by -
Walkthrough video for Bunny Escape 1