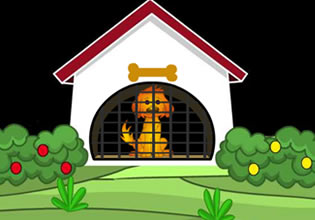 Brown Dog Rescue
Pete had already called for help at the forest ranger's office for his dog went missing into the nearby forest that day. The place is vast and he is definitely going to need some help on this. As Pete waited however, it got to the point that he pretty much became so impatient that he decided to make the find and the potential rescue himself!
Escape players, it's now dark and Pete is traversing the forest's path just to find his missing dog. Why he didn't come back really worries him, and what he is doing there now is quite dangerous. So will you help guide him through this wilderness then? Keep your eyes peeled for his dog now and listen to the sounds all around.
Brown Dog Rescue is a brand new point-and-click pet rescue escape game from Games 2 Live.
Other games by -
Walkthrough video for Brown Dog Rescue