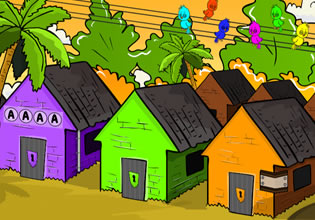 British Shorthair Escape
Boris let his British shorthair cat run around his land for he knows it will be safe there. This cat was absolutely happy then for it gets to embrace its wild side again. But something happened though and Boris thought all about the possible dangers his cat can get herself into there.
Boris' cat got trapped in this box which was just laying around the area! Boris noticed a lock on it and it requires a key to open. How did his cat get inside there and got locked in it too he doesn't know, but he needs to get her out of there for she is struggling inside. Escape players, Boris doesn't know where to start looking for this key, want to help him then so he can free his pedigreed cat?
British Shorthair Escape is another new point-and-click-click pet rescue escape game made by Games 2 Jolly.
Other games by -
Walkthrough video for British Shorthair Escape