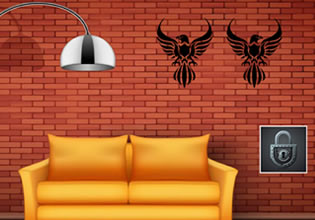 Brick House Escape 2 (Games 2 Mad)
Clyde was ordered to get something in this brick house in the compound by his boss and he accepted it, but in the back of his mind he was very reluctant for this brick house is said to be very strange and a lot of people have already fallen victim to it. But Clyde must do this or his boss will ridicule him.
Clyde was in the rooms now searching for that thing he was asked to get, but as he did though that strange thing of the place actually hit him! Now he is trapped and with no help from anybody but himself. Escape players, lucky for him though you are here, will you be able to help Clyde out there so he can safely get out?
Brick House Escape 2 is another new point-and-click indoor escape game made by 8B Games and Games 2 Mad. This game is a part of the first one as the start of the series.
Other games by -
Walkthrough video for Brick House Escape 2 (Games 2 Mad)