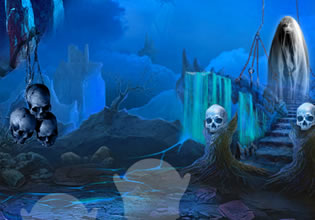 Brave Halloween Escape
Marco needs to be brave on this attempt here, for once again it's Halloween and every year people tries to rescue this pumpkin kid who is always trapped in this scary abandoned village. Nobody goes there for a number reasons, but people only do during Halloween for this task that never seem to get accomplished.
Escape players, Marco is going to try his luck in rescuing this pumpkin lad which he doesn't know what he even looks like, he was told that it is a tiny person with a head of a pumpkin and nothing more than that. Will you help Marco here now as he do this task? For he really wants this to be successful for him. Carefully with this then, for there is a reason why Marco needs to be brave with this.
Brave Halloween Escape is the newest point-and-click rescue escape game created by Games 4 King.
Other games by -
Walkthrough video for Brave Halloween Escape