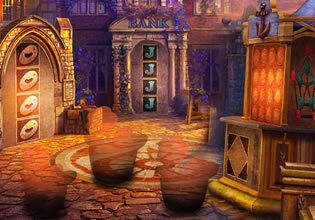 Brave Alligators Escape
This house here in the village just stands peacefully, but it is not really innocent though, for this premises trap people in it and it almost always gets that successfully done! That day, another one will try the place just to see how they'll do. They could either be brave or a fool to be taking the place on despite of all who had been victimized by it.
The one who will try the place was this alligator friend of yours, he was full of himself and you really thought he could make it, but he didn't and now he needs a rescue in there! Escape players, well you can't leave your friend there even when this is absolutely self inflicted. Will you be able to help him out of there?
Brave Alligators Escape is a brand new point-and-click rescue escape game released by Games 4 King.
Other games by -
Walkthrough video for Brave Alligators Escape