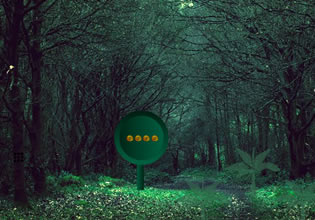 Boy Escape From Dark Forest
The dark forest is a forbidden land to enter, but not all people are scared of such a place though, a boy just went in there with his friends for an adventure and of course, they know they are looking for trouble as they go in, but they thought it isn't that serious and they'll be fine. Well, the forest there doesn't especially like that kind of thinking and when they are now in the place, then it has control over them!
Escape players, and so it begins when one of the friends got split-up from the rest! That is not good and soon they will all be alone in there running for their lives. You can never save them all, but there is still time to guide this boy who was the one who got split-up back to his friends so that they can escape the place together. Will you be able to guide him then?
Boy Escape From Dark Forest is a brand new point-and-click scary wilderness escape game from Games 2 Rule.
Other games by -
Walkthrough video for Boy Escape From Dark Forest