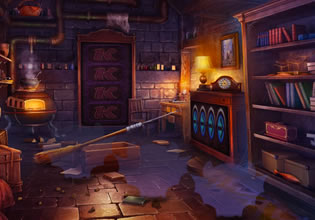 Bonny Pumpkin Boy Escape
This certain boy is a charm in the village here, for he really is very jolly and always dresses-up on the occasions that are celebrated there. That day people are celebrating Halloween and as for this boy, he wore a pumpkin costume and he looks rather cute. He now roams around the village collecting candy, but something stopped him however, for now he could no longer get out from this house for he is now trapped in there!
Why the boy got trapped in that house he only knows, but he needs help now and somebody needs to respond to him. Escape players, want to be the help there so that this boy can be freed?
Bonny Pumpkin Boy Escape is another new point-and-click rescue escape game made by Palani Games.
Other games by -
Walkthrough video for Bonny Pumpkin Boy Escape