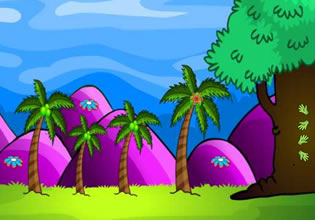 Blue Rabbit Rescue
Eleanor just stopped midway on the journey with her friends through the forest, that made them all stop for they needed to rest anyways, so they made a temporary camp. Eleanor was feeling something else though, she was always like this, very sensitive to her surroundings. And so she followed wherever her instincts are taking her and in the end of it, she found a cage with a strange-looking rabbit in it!
This rabbit was very beautiful and also weird due to its unnatural color. The moment she saw it though, her instincts of freeing it became quite strong that she couldn't resist it. So even though she seems to be messing with other people's business here, she'll do it. Escape players, Eleanor is going to try and find something here that can free the rabbit, would you like to help here as well so that she can accomplish this?
Blue Rabbit Rescue is a new point-and-click wilderness animal rescue escape game developed by Games 2 Live.
Other games by -
Walkthrough video for Blue Rabbit Rescue