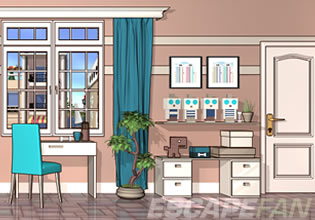 Blue Islands
Valerie is now having her holidays here in the blue islands, it is beautiful there and she had been dreaming of visiting the place for a long time, so this is kind of like a present to herself. The next day came and it's now time for her to venture around the area and see the sights, but there was a problem though, for she could not find her keys to the room she was in and she really can't leave without it.
Escape players, this problem is now taking Valerie's time here, would you like to help her on this then by finding her keys so she can finally go and feel the sights and the sounds of the blue islands?
Blue Islands is a brand new point-and-click room escape game from Amajeto.
Other games by -
Walkthrough video for Blue Islands