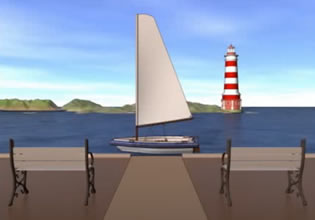 Blue Islands 2
Valerie is just going in circles here in the blue islands where she was spending the holiday. What's going to be funny is when evening comes in this place and she is still lost there, but she is doubting that'll happen though, it's likely that this problem of hers is going to be solved soon as long as she focuses here. And of course with your help too escape players.
Okay now we are once again going to help Valerie here, will you be able to assist her so she can at least find what she was missing? Carefully then, for the blue islands is small but one can still get lost in there.
Blue Islands 2 is the newest point-and-click area escape game created by Amajeto. This game is a continuation of the first one as its sequel.
Other games by -
Walkthrough video for Blue Islands 2