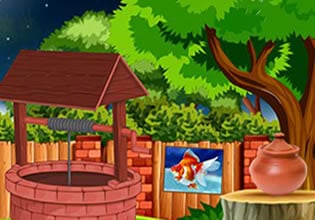 Blue Bird Rescue
Cole was now going to relax in his room here at one of his farmhouses, he was really tired due to the work that he had gone through earlier in the place, now it's time for that much needed rest. But as he took his seat however he remembered something, he actually was missing another thing to do, and that is to free this blue bird which his trap had captured! He totally forgot about that rescue, but now that he remembered it he'll finally do it.
Cole thinks this rescue here will be a little difficult though, for these cage which he places all around the farm for vermin was kind of hard to open. He needs to put an effort just to disengage one and for this he needs to be extra careful so that the said bird won't be injured. Escape players, Cole needs to get this done for blue birds here are kind of rare in this wilderness, that's why they must be preserved. Will you be able to assist him so that he can finally go back to rest and relax?
Blue Bird Rescue is a brand new point and click animal rescue escape game from 8b Games and Games 2 Mad.
Other games by -
Walkthrough video for Blue Bird Rescue