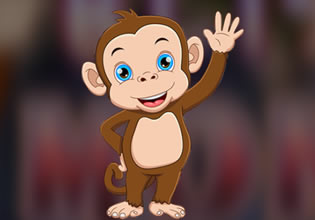 Blissful Monkey Escape
The village here still has a lot of active traps thanks to the days when everything is not yet stable. But even when a lot of it had already been removed, people and other critters still gets victimized by them, and that day it was the happy monkey who really is a joy in the village there, and now it isn't able to get itself out!
You have thankfully discovered this escape players and it's no wonder this happy monkey got trapped really, for it was curious and it likes to roam around. Okay now, he needs to be freed from there and so that this active trap can finally be in peace. Delicately with this rescue then, for some traps can hurt their victims if opened incorrectly.
Blissful Monkey Escape is the newest point-and-click rescue escape game from Games 4 King.
Other games by -
Walkthrough video for Blissful Monkey Escape