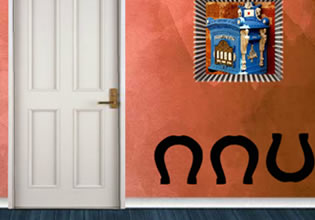 Blacksmith Escape (8B Games)
Finally Chris has a blacksmith, as his friend who shares the same interest in metallurgy, Liam went to his friend's home to meet this blacksmith for they have a lot of metal to work with which they have collected through the years. Liam arrives at the house and Chris welcomed him, but there was a problem there though and they need to solve that first before they can forge.
Chris could not get their blacksmith out of a room in the house for he got trapped! Chris needs help for he cannot find the key to that locked door. He is going to need an extra head and hands for this, and because thy need the help of the blacksmith here, then they should help him together. Escape players, will you help both friends in this problem so that they can get this other person who was trapped out?
Blacksmith Escape is the newest point-and-click indoor rescue escape game created by 8B Games.
Other games by -
Walkthrough video for Blacksmith Escape (8B Games)