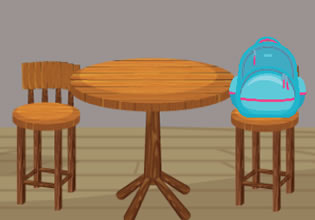 Black Poodle Rescue
There will be guests coming and Kim is trying her best to keep things tidy in her home, she'll free her black poodle too which was in the cage outside so she can transfer her to a different place, she needs to find her key to that cage first somewhere in the rooms which unfortunately, she can't really remember where. It had been an hour now but still Kim couldn't find this key, where could it be? This is now taking her time and she can't be wasting that today, for soon the guests will be coming over.
Escape players, would you like to help Kim here find her key to her poodle's cage? Look around the house then for surely that key is there somewhere.
Black Poodle Rescue is the newest point-and-click pet escape game from Games 2 Escape.
Other games by -
Walkthrough video for Black Poodle Rescue