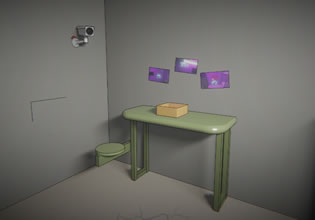 Black Light Escape
Andre is now in jail for a crime he did not commit, a lot of people believed Andre and they are not sure why he was given the guilty verdict even after there were no solid proof against him. Guess one really did something just to correct things, but it wasn't exactly legal though.
Andre enters his cell and found a box there which has a letter on it. Andre read it and the moment he finished, all of the cell rooms opened! Andre thought this might be it and now it is an escape or get no other chance to do so there! Escape players, Andre is going to do this now so that the planned set for him shall commence, will you help him with this then so that he can make it out of there?
Black Light Escape is a point-and-click complex escape game created by Isotronic.
Other games by -
Walkthrough video for Black Light Escape