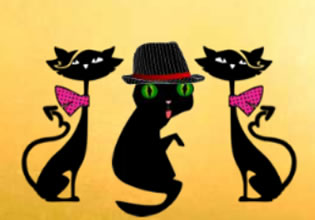 Black Cat Escape
Wendell has this crazy cat in her home and it's not hers! Wendell did not shoo it away vigorously though, just coaxing it out slowly but the critter just keeps running around away from her. Wendell could not run after it for she might make it panic even more, but she didn't have to do that though to get the cat trapped.
Wendell called you as her closest neighbor to help her there, for the cat just got trapped in a room there and she cannot find the key to open it. You are very good in mechanics and tech, that's why Wendell called you to help here. Escape players, you are Wendell's neighbor here now and you had already considered finding the missing key to the door first for you didn't want to resort in invasive methods yet. Okay then, will you be able to find the key somewhere so that the trapped cat can be freed?
Black Cat Escape is a brand new point-and-click indoor pet rescue escape game released by 8b Games.
Other games by -
Walkthrough video for Black Cat Escape