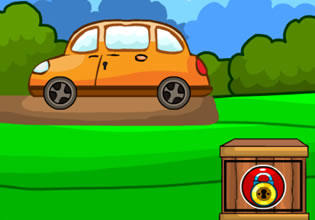 Beetle Car Escape
Alexa needs to drive this old beetle car out of the forest and into open road, but how can she do that when she can't even open its doors? Alexa could not for the keys to it seems to be missing. Where could those keys be? She can't remember her father telling her where the keys to it are, but she still wants to finish this task for she has her sights on accomplishing that today.
Escape players, would you like to help Alexa here find the beetle's keys so she can drive it to the highway then? It should be somewhere around their home here.
Beetle Car Escape is another new point-and-click item retrieval game made by 8B Games and Games 2 Mad.
Other games by -
Walkthrough video for Beetle Car Escape