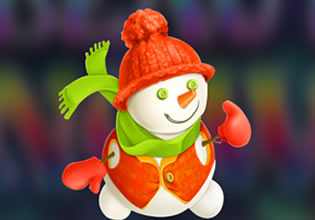 Beautiful Snowman Escape
This town here is dark and gloomy, but what keeps the place bright and happy though even for just a little was this snowman. This being can move and talk and it's fascinating! The people there don't wonder anymore of what it is for the good deeds it does to the residents outweighs questions about it. And that day, a resident there who was Rex even went to the rescue as it got into some trouble!
The snowman of the town got trapped in a house there! Rex doesn't know what happened but he will be rescuing it. Escape players, want to help Rex here rescue the snowman from being trapped? Delicately with this then for that snowman needs to be treated with gentleness.
Beautiful Snowman Escape is the newest point-and-click rescue escape game from Games 4 King.
Other games by -
Walkthrough video for Beautiful Snowman Escape