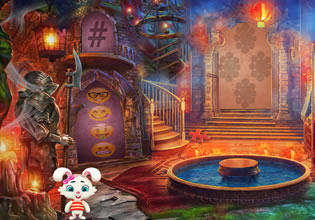 Beauteous Mango Escape
There was this yellow thing roaming around the village and this creature was a talking and walking fruit! This said thing was a mango and the creature was not really harmful to anybody, it was mischievous however and that's why that day it got trapped in one of the houses there and now, it needs help!
This thing really, you have no idea what it does everyday and what it did now to get trapped in the place, but because you are a helpful villager escape players, you decided to free this creature for it needs help. Okay then, will your skills and logic be good enough for this rescue? Come and try then, see to it that this talking fruit can be safely led out as well.
Beauteous Mango Escape is the newest point-and-click house rescue escape game created by Games 4 King.
Other games by -
Walkthrough video for Beauteous Mango Escape