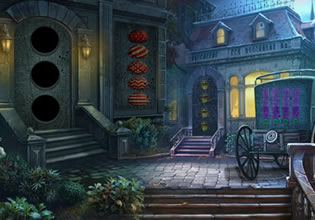 Beauteous Cat Escape
There was this playful cat in the village and the creature is just cute and little, but it dresses-up colorful though and that's what makes it different than the other cats there. Wendy can see this cat everyday and she would always look at it for it dresses fancy at times, but that day it was nowhere to be found and Wendy doesn't know, she just has a bad feeling about this.
Wendy decided to maybe find this cat, for she feels like she needs to. Escape players, little did she know she is on the right track here for in all actuality, this feline is really in trouble! Wendy is surely going to need some help on this, would you like to assist her then so that this cat can return to the streets where it belongs?
Beauteous Cat Escape is the newest point-and-click animal rescue escape game from Games 4 King.
Other games by -
Walkthrough video for Beauteous Cat Escape