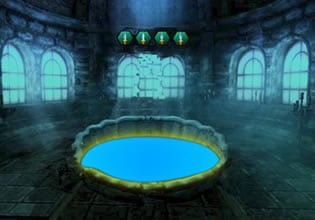 Baroque King Escape
This castle here is pretty old and dilapidated, but still its king is in there living in the place even though he is very much alone now. The castle is all made of a hard type of stone and have a baroque style. That's why it is very impressive for they managed to make such designs despite of how hard the rock is to sculpt. That day as a resident living near the huge thing and is very much aware of the king who is still living there, Bartok is heading in the place for he had been hearing this sound coming from inside that castle. As he tried to hear what this sound was, he finally realized that it was the king calling for help!
Bartok have no idea what is happening to the old king, but he is coming for they are friends still and he would like to help with whatever is troubling him right-now. Escape players, you will now be playing as Bartok here, will you be able to rescue the king of this castle with whatever he is asking help for? Quickly then for it sounds urgent.
Baroque King Escape is another new point-and-click castle rescue escape game made by Big Escape Games.
Other games by -
Walkthrough video for Baroque King Escape