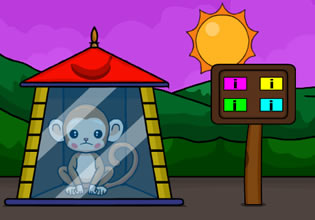 Baby Monkey Rescue
Claire's baby monkey is trapped in his small house outside again, okay that banana key is going to be needed again so he can be freed from there, but it's nowhere to be found though and Claire needs to tend to that first or her monkey will wail in there if it continues to get trapped and be mad on her all day.
Why does he keep getting locked in there anyways? Claire grunted. Well, this is her job and her responsibility so she needs to get him out of there. Escape players, will you help Claire here though so she can find that key, free her monkey, and continue on her work which was important for the day?
Baby Monkey Rescue is the newest point-and-click animal escape game created by Games 2 Jolly.
Other games by -
Walkthrough video for Baby Monkey Rescue