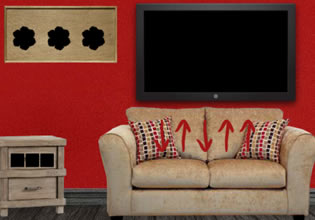 Baby Bear Escape (8B Games)
Melissa arrives home but what she heard from in there made her stop. There was a whimpering sound coming from one of the locked rooms and it sounded like a bear. Well, she wasn't wrong, for as she focused and try to hear the sound to distinguish it, she was sure it was coming from a bear cub.
Melissa have no idea how this bear got inside her house, it might have slipped through a small gap somewhere or something. Well, Melissa cannot allow this to keep going for that bear can wreak havoc in the room where it was as it tries to escape. Escape players, come and help Melissa here for she is alone in this. Will you be able to assist in getting the cub out safely so it can go back to the nearby forest where it belongs?
Baby Bear Escape is a brand new point-and-click indoor animal escape game released by 8B Games.
Other games by -
Walkthrough video for Baby Bear Escape (8B Games)