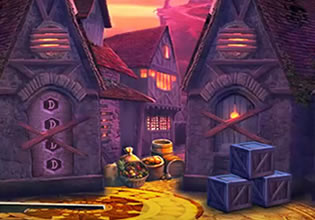 Audacious Dog Escape
You missed this very playful and audacious dog in the village where you live for you had been away for a week and now that you have returned, you tried to find this guy then. He was nowhere to be found and that led you to try and find him. You tried until you did find him, but he was actually trapped in this cage and so you thought that's why he was nowhere to be found!
The dog was whining where he was, that's saying he is in distress and he doesn't wanna be where he is right-now. Of course you are going to get him out of there for you know he is really trapped and it's most likely an accident. Escape players, will you be able to free this dog so it can return to being playful outdoors?
Audacious Dog Escape is the newest point-and-click pet rescue escape game from Games 4 King.
Other games by -
Walkthrough video for Audacious Dog Escape