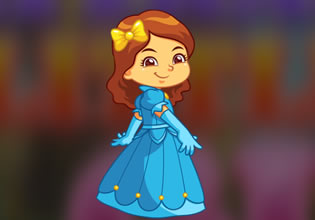 Attractive Little Girl Escape
As a knight, you must be ready to protect the small branch of the kingdom which governs the village here, your jobs are going to get even difficult, for the place is now starting to get darker. Nobody knows what is creating this, but the people there try their best to live through it and fascinatingly, they are able to. That's why that day, the king had sent his daughter the princess just to see the place, maybe the people there needs something which the main kingdom can provide. The princess arrives but little did she know, she is going to get into a little trouble there and the first one who came to her rescue was you the knight!
Escape players, as a resident of the place, you have to help the princess for not only that she is an important person, but somebody needs help and you must give that someone a hand. Escape players, this is a rescue you didn't really expect, but you must do it and carefully, knowing that the one who needs help is the daughter of the king, then you really must.
Attractive Little Girl Escape is a brand new point-and-click rescue escape game released by Games 4 King.
Other games by -
Walkthrough video for Attractive Little Girl Escape