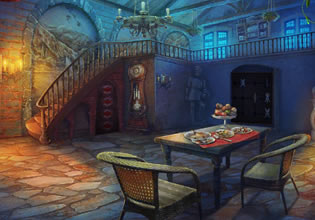 Attractive Bee Escape
Clement never expected to be his rescue mission here would become quite intense, for now he will be doing that in a castle which houses a ferocious dragon! The one he will be rescuing is this special bee which got captured by the enemy, now they really know where to keep this bee where it will be safe. Despite of that, Clement is not going to just back-down there, he must do this rescue.
Escape players, Clement is now in the castle and he is creeping slowly around the rooms in the place so he can maintain his stealth. Escape players, the worst thing that can happen here is the dragon waking-up, what's even worst was he doesn't see it yet which gives it the advantage. Will you help Clement here on the rescue then as quietly as possible so that escaping from there can also be smooth?
Attractive Bee Escape is a brand new point-and-click rescue escape game from Games 4 King.
Other games by -
Walkthrough video for Attractive Bee Escape