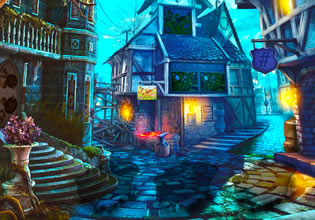 Astronaut Little Boy Escape
The children in the village are now playing around the grounds again, this time they are playing dress-up and it's like they are little professionals with the costumes they are wearing. There was this one particular boy who was really adventurous and that is okay, but that rambunctiousness of his got him in trouble though and at the endpoint of that, he needed help.
Fortunately for him, Wilma was watching them and she can help. The one that is in trouble was this said boy who was dressed as an astronaut, he entered one of the prohibited houses which was unoccupied and he got trapped in there! Well hopefully that taught him a valuable lesson to listen to the adults, and hopefully Wilma will be able to get him out of there too. Escape players, you will now be playing as Wilma here, will you be able to get the kid out safely from where he is trapped right-now?
Astronaut Little Boy Escape is a brand new point-and-click house rescue escape game from Games 4 King.
Other games by -
Walkthrough video for Astronaut Little Boy Escape