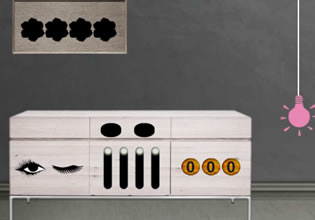 Astrologist Escape (8b Games)
Caleb has a new visitor, he was a scientist or something and that's just what Earl heard. But actually this new visitor was an astrologist, Earl had been needing an astrologist for quite a while now, so that day Earl went to Caleb's house to meet this guy so maybe he can ask him questions he can only ask him. But there was a problem there though and Caleb actually needs help!
Caleb's new visitor was actually trapped inside a room! Earl found about the situation and at first he stopped for he didn't expect this, but then he decided to help too. Caleb is having trouble with this, so likely Earl might have a hard time as well. So escape players, want to help Earl and Caleb here rescue the astrologist from the room where he is trapped?
Astrologist Escape is a brand new point-and-click indoor rescue escape game from 8b Games.
Other games by -
Walkthrough video for Astrologist Escape (8b Games)