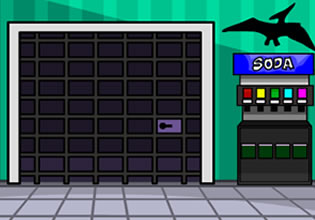 Archaeologist House Escape
Orland and a couple of his friends decided to enter the house in the neighborhood which belonged to an archeologist. Orland accidentally saw what items were there one day when he saw things from the house's window and from then on, he was curious of the place. It is going to be just like a tour there, only they were breaking in and looking around unrestricted. Even when his friends were hesitant, they still went with him.
As they were inside the place, one of the friends were starting to get a bad feeling and he wanted to leave now, Orland was not agreeing with this, but guess he should have, for their worst fears came into reality. Escape players, Orland and friends became trapped in the house for the door would not open anymore! Orland was definitely terrified, for his friends' welfare here are on his hands now. Finally he has agreed to leave, but it won't be easy now. Will you help Orland here escape the place with his friends? Hopefully this will be quick solved and no damage can be done to anything there.
Archaeologist House Escape is the newest point-and-click indoor escape game from 8B Games and Games 2 Mad.
Other games by -
Walkthrough video for Archaeologist House Escape