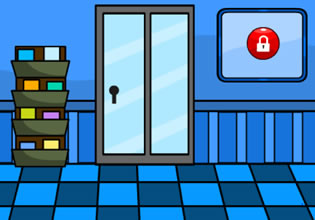 Aquarium House Escape
This small aquarium in the neighborhood is now open to the public, it's not really grand like aquarium parks but they are just beginning, and soon they hope to become a bigger attraction if fate smiles on them. Now the aquarium house is open to the public and as a staff there, Jericho is now going to open for visitors to enter. But as he was about to do that though, he was missing an item and it's quite the important one.
Jericho lost the keys to the door and because of that, he cannot open the place and allow people to go in! He doesn't know where it is but he is determined to find it for there is no duplicate for that key at the moment, breaking the door is not an option either so that key must be found. Escape players, would you like to help Jericho here so he can finally open the place?
Aquarium House Escape is a brand new point-and-click item retrieval game released by 8b Games and Games 2 Mad.
Other games by -
Walkthrough video for Aquarium House Escape