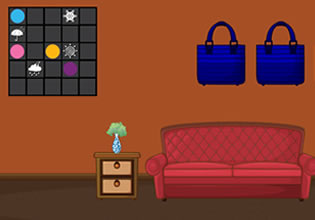 Angry Fox Rescue
It's really cold outside now and the snow is falling heavily, Vince is even inside his home seeking protection and he is the kind of guy who can resist cold temperatures. He'll be peeking out though just to see if everything is okay in his area, well something is not though and he never expected to be rescuing someone there!
Vince knows of this angry fox roaming in the area, he is even his friend. And that evening as he peeks out, he saw his friend outside in the cold for he is trapped in his cage! Vince quickly got out to help his friend for he is definitely now angry and of course, cold. Escape players, Vince needs help here for he cannot open the cage for it seems to be frozen. Will you help him on this rescue then so he can free his angry friend now?
Angry Fox Rescue is the newest point-and-click rescue escape game from Games 2 Escape.
Other games by -
Walkthrough video for Angry Fox Rescue