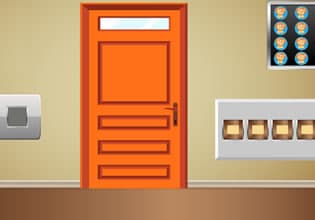 Andre Escape
Andre is locked outside of the house again, their doors does this from time to time and it's absolutely weird why this only happens to him while it never happens to his mom, dad, or siblings. He was lucky that day his mother was inside, for otherwise they will both be locked outside if she had gone with him outside and probably did some gardening, and to top this strange occurrence off she couldn't open the door on her side as well!
This mysterious problem of the door here in their house have really gone worst now, but they can't just let this be now and leave this unsolved, or this will get far worst than just Andre being locked outside and he can't get in, which is a occasional happening. Escape players, Andre's mother needs a little help here, for she can't open the door as well and get her son inside. Will you be able to find stuff there around the rooms which can solve this? For surely there is something there somewhere in the house.
Come and solve the problem here with Andre's home. Andre Escape is a brand new point and click indoor escape game released by Games 2 Escape.
Other games by -
Walkthrough video for Andre Escape