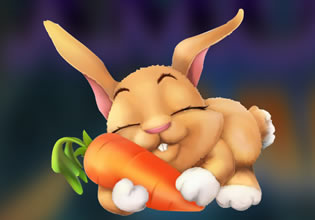 Amusing Rabbit Escape
Some rabbit is locked-in at the clown's booth and Leonard found it when he was about to enter and do a clean-up in there. It was a big rabbit and it was fascinating really, it has a carrot too and it would not let it go. Okay then party's over, Leonard is going to have to free this creature so it can go back into the wild and he can begin his clean-up. But he needs to find the keys to the doors first so he can open it.
Escape players, will you help Leonard here in freeing this rabbit and quickly? Do your best then for if this is not solved soon then he will be delayed with his tasks. Find items that can open the door there and get this done.
Amusing Rabbit Escape is the newest point-and-click animal escape game from Games 4 King.
Other games by -
Walkthrough video for Amusing Rabbit Escape