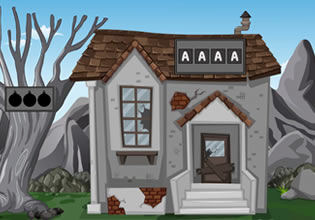 Alaskan Malamute Dog Escape
Roger was now very far from where his house is, that's because he had been trying to find his new pup which was an Alaskan Malamute. He fears that this young one have gone too far and is now lost. That is likely, for this area here is forested and there is also a heap amount of dangers that are there. As Roger kept going, he eventually found him thankfully, but he was actually trapped!
Roger's dog was actually in this cage and that's why it wasn't able to return to him. The question is though, who this cage belongs to? Roger was a bit confused, but somehow in the back of his mind he doesn't want to find-out, he just wanted to free his pet and then get out of there. Escape players, that is exactly what Roger is going to do, but he doesn't want to damage the cage though so he needs an item for this to be subtle. Will you help Roger with this then so he can retrieve his pet puppy?
Alaskan Malamute Dog Escape is the newest point-and-click pet rescue game created by Games 2 Jolly.
Other games by -
Walkthrough video for Alaskan Malamute Dog Escape