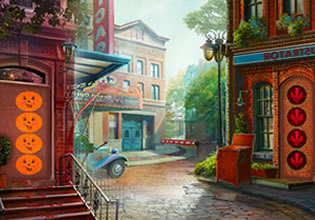 Adventurer Old Man Escape
Old man adventurer just returned in the village! Hugo was very excited for he had been waiting for him for a long time. What things does he have this time from lands far away? This old man have trekked many mountains and rode-down rivers, and as always he has something to bring which are absolutely interesting. But that day he needs help though, for he just got trapped in his house!
The old man thought his door got pretty rusty after not being opened for a long time, but he was just missing his keys and now he can't budge the door open. Thankfully Hugo had been following him around, so when he realized the man needed help, he quickly came to assist. Escape players, imagine you are Hugo here, will you be able to get old man adventurer where he is trapped?
Adventurer Old Man Escape is a brand new point-and-click rescue escape game released by Games 4 King.
Other games by -
Walkthrough video for Adventurer Old Man Escape