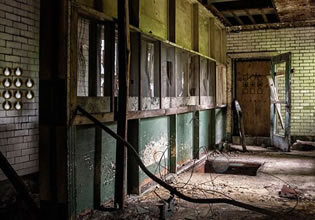 Abandoned Prison Cell Escape
Ron is now in the abandoned prison for he is an urban explorer and he would like to see the place for himself. When he entered, he immediately felt the heaviness, the heavy emotions of the people that have been held there before, but he keeps pushing through its abandoned halls though just to see more of the place. But as he moved forward though, he realized something and unfortunately it was not good.
Ron got trapped in the prison for some reason and now he feels like a prisoner! This is not what he expected to happen to him there, although he was a bit ready for this. Escape players, Ron needs help here now for he came alone and escaping from there is currently his priority. Will you be able to get him out of there for the sake of his safety?
Abandoned Prison Cell Escape is the newest point-and-click complex escape game created by Big Escape Games.
Other games by -
Walkthrough video for Abandoned Prison Cell Escape