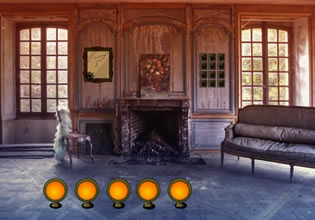 Abandoned Horror House Escape
The abandoned house at the edge of town still stands, well at least for the entire place is in shambles. Some people fear that if they touch something in there then all of the house crumbles to the ground. As a person who is in there right now, Ben doesn't thinks so, for he was roaming around the place and at least for now nothing broke upon his touch. But as Ben continues though, he just realized a bit of why the place was rumored to be haunted, for it could be!
Ben is now trying to find his way out of the house for things there seems to move on their own and he just saw something at the corner of his eye which was not pleasing to him. Escape players, want to help Ben here escape the place before he sees more of the things he doesn't want to?
Abandoned Horror House Escape is a brand new point-and-click eerie escape game from WoW Escape.
Other games by -
Walkthrough video for Abandoned Horror House Escape