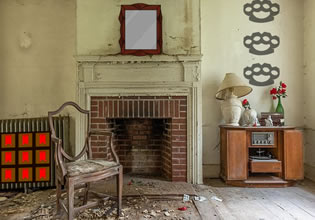 Abandoned Gothic House Escape
This old abandoned house just sits still and nobody comes there for some are scared of it and the others are just concerned for their safety if they ever enter there. Armando doesn't have both of that though and he entered the place, which is actually an unwise decision.
Armando entered the house for an adventure, but as he roamed around the rooms there, it has now become an escape adventure for he just realized he is trapped in there! Armando's effort to escape doesn't seem to give him some benefit. He needs to do something else now or who knows what will happen next if he continues to stay in there. Escape players, would you like to help Armando so he can safely escape?
Abandoned Gothic House Escape is the newest point-and-click scary indoor escape game from Big Escape Games.
Other games by -
Walkthrough video for Abandoned Gothic House Escape