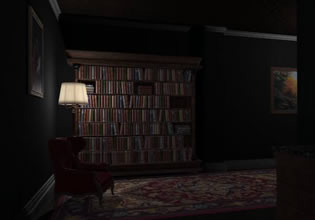 Abandoned 2023
Norman always have this strange dream about a big house which looked to be abandoned but not quite though, for he can feel something there and this place is absolutely scary. Norman always stopped at some point because of fear, but on this night though he did what he didn't do many nights in the past, go into the house and really find-out what is up with this place!
Escape players, this is a potentially dark dream and Norman shouldn't do this, but he is going now and he is somewhat curious for he was never given any answers of what this place is. Potential dangers are coming to Norman here, would you like to guide him then so he can get through this and wake-up safely?
Abandoned 2023 is the newest point-and-click scary indoor escape game from Selfdefiant.
Other games by -
Walkthrough video for Abandoned 2023