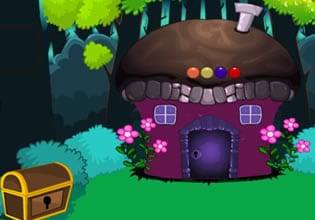 2022 New Year Episode 2
Joe and Jack were able to escape from that abandoned house which their friends told them where to meet, but they were able to escape from being trapped from there and still they are not here. Joe and Jack waited for a few minutes more but there's still no sign of them. Eventually Jack decided to maybe leave on their own for all they know they could already be at the party. Joe agreed but they needed a ride, that's why Jack will now be using his motor, but first they need to get to where it is.
The motor is back at the house and Joe was now getting hesitant of this, for this could wake their parents and ruin everything. Still Jack went and he promised to very much be quiet here as he gets the thing out. Escape players, Joe and Jack here could get into serious trouble here by doing this, but there is no other way to get to the party quicker here now but through that. Want to help them then so they can get the motor and to the party they go?
2022 New Year Episode 2 is a new outdoors retrieval escape game developed by Games 2 Live. This game is a continuation of the first one as its sequel.
Other games by -
Walkthrough video for 2022 New Year Episode 2