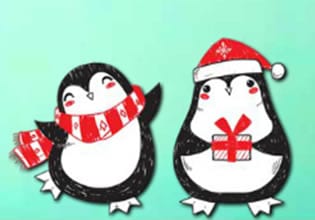 2022 Coming
Marie is going to go with her friend for another shopping spree and because it is eco-day as well as new year sale in their area, some of the shops there will be giving extra charges on packaging. Okay, then they'll bring their own packaging and besides they have a lot of those kept through the years of shopping. Marie is going went to her friend's house then after she got her things readied, but as she arrived in the place though it seems that her friend was having some trouble with her stuff, for her shopping bags which she will bring are locked inside a room for she could not open the door!
Marie found this a bit funny when she got there, but they have no time in dealing with this now for they might miss something good at the shops if this takes more of their time. Well Marie is still going to help on this for her friend was really trying. Escape players, will give your hand here as well so they can get what they need and then go?
2022 Coming is a brand new point and click item retrieval indoor escape game from 8b Games.
Other games by -
Walkthrough video for 2022 Coming